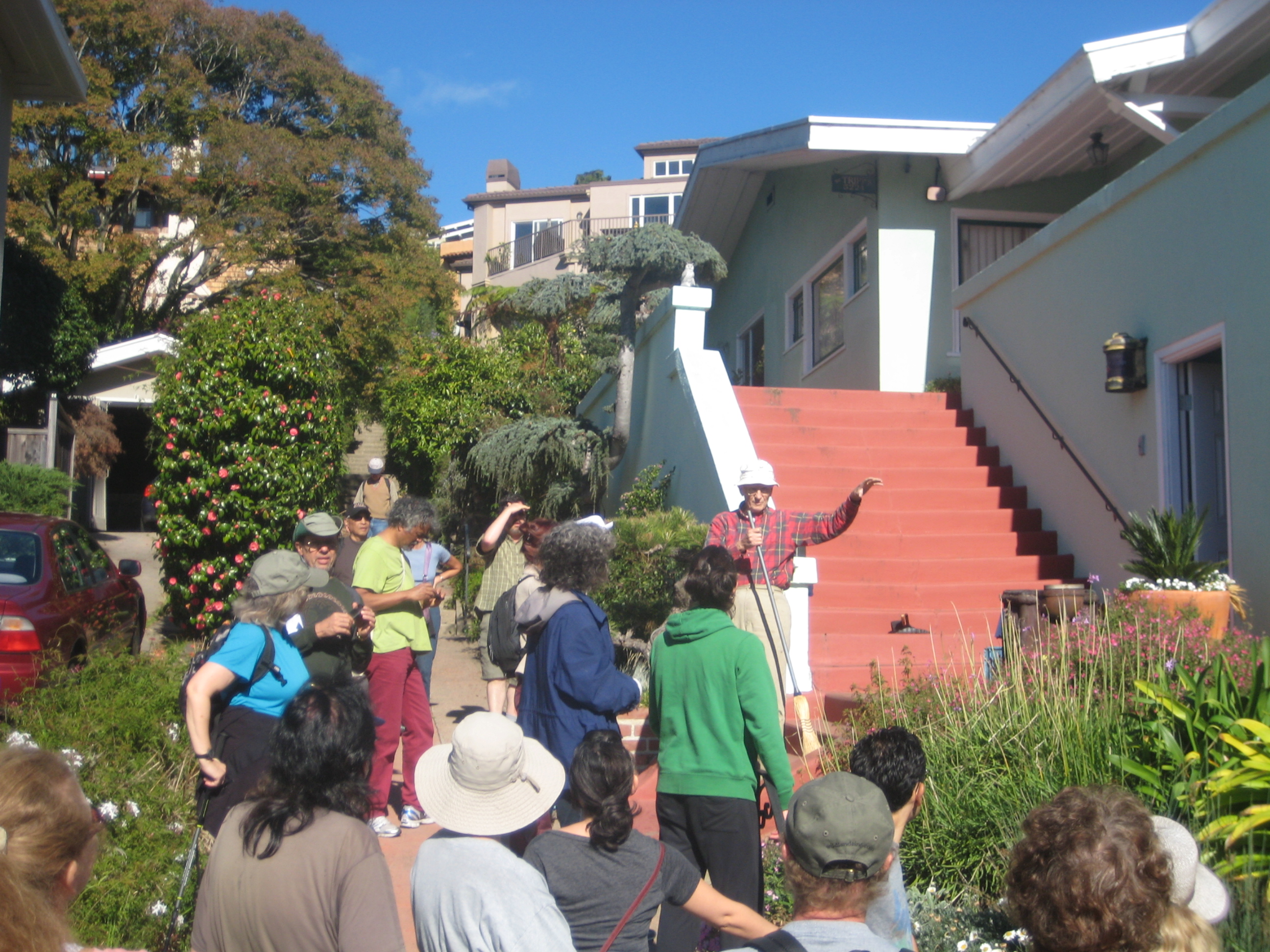 Join OUP on January 14th for the Rockridge Ramble, a delightfully strenuous 4-mile walk. We'll be climbing and descending stairway after stairway as we take in views a plenty. This walk is for the stair lover in all of us!
We've done variations of this walk in 2014 and 2012. This walk will be stair-heavy and lighter on the commentary and history.
Please note: It is a vigorous journey and we will set a brisk pace. Please bring your walking shoes and be prepared….you'll break a sweat. Dogs OK. Here's an approximate map of our route.
Start Location: Rockridge BART Station, NE corner of Keith and College . Across the street from Cactus.
Timing: Walk departs at 10am. Return by 12:30.
Register: Register on Eventbrite