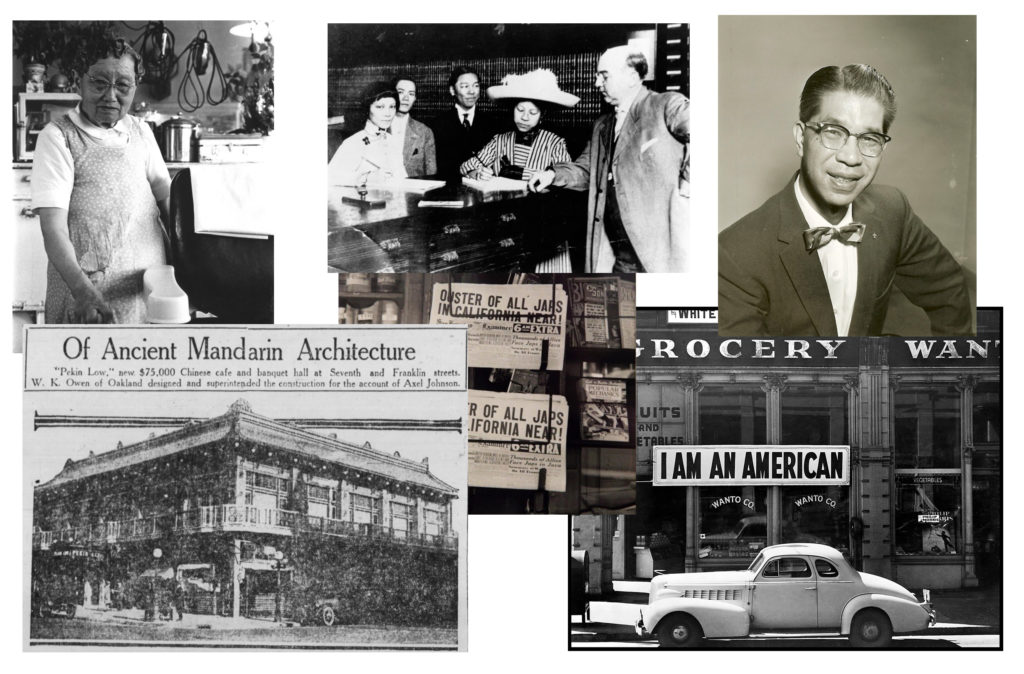 NOTE: The walk (and wait list) are FULL! If you can't make the walk, you can still go to the Oakland Museum of California for their Lunar Year Celebration, which begins at 12:00PM.
The walk is an extended version of the Chinatown walk offered by the city's Oakland Walking Tours program, which runs May through October. The 2018 schedule hasn't been set yet, but those walks are 90 minutes, and run on various Wednesdays and Saturdays.
---
Along with the Oakland Walking Tours (OWT) program, we're doing a special version of the Chinatown walk in celebration of the Lunar New Year and Oakland's Asian history.
The walk will begin at the usual spot in the Pacific Renaissance Plaza at 388 – 9th Street in front of the Asian Branch of the Oakland Public Library at 10AM. However, note that it will be on Sunday, February 25th, not the the usual Wednesday or Saturday, and will be approximately 2 hours instead of 1.5 hours. We'll finish at the Oakland Museum of California (OMCA).
The OMCA is having a special Lunar New Year celebration from 12:00PM to 4:30PM. Read more on their website. Go on the walk, then head into the museum for some lunch and celebration of the year of the dog, with live performances, food, art, demonstrations, and more. The walk is free; the celebration is included with admission to the museum.
Light rain is OK, heavy rain will cancel. Some parking is available in the garage below the plaza. The area is well served by public transit, and OMCA is not far from the Lake Merritt BART station. See 511.org for trip planning info.
Please sign up on Eventbrite for the walk so we know how many people to expect.