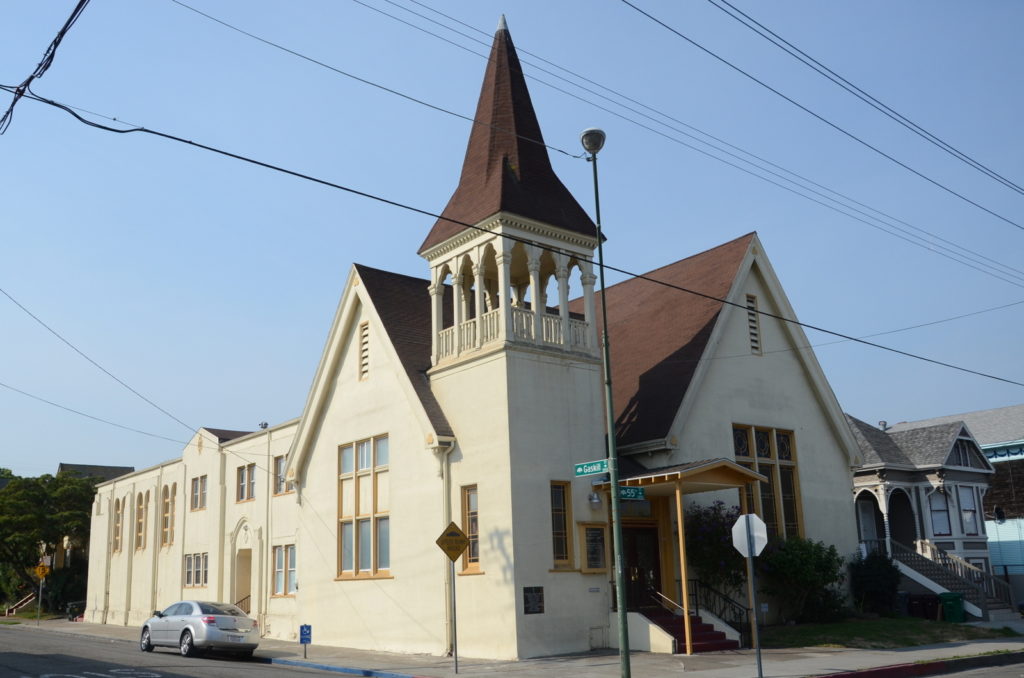 We'll join local artist Sue Mark of the Commons Archive project for a walk among some of the churches, temples and mosques in the Golden Gate district. Sue is making arrangements for us to go into several of the locations, so no dogs on this walk.
The walk will begin at 10AM at St. Columba Catholic Church at 6401 San Pablo Avenue and finish at the Golden Gate Branch Library.
Towards the end of the walk, we'll hear from Martha Taylor, author of From Labor to Reward: Black Church Beginnings in San Francisco Oakland, Berkeley and Richmond. She will also have copies of the book for sale after the walk.
The walk is mostly level, and about 2 miles long. We should be to the Golden Gate library by 12:15 to hear from Martha Taylor. As always, bring a hat/sunscreen as needed, and water to drink.
Please sign up on Eventbrite, so we know how many people to expect.